HHA SEMINARS
Houston, unleash your potential.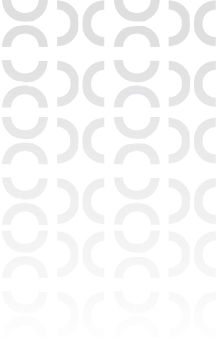 Find an upcoming Houston class
The Houston Housing Authority is currently working with our partner NMA to include the HUD HOTMA and NSPIRE updates to our 2024 training schedule. To ensure our participants receive the most current and relevant training material, the Houston Housing Authority will pause training courses for the next few months. We will post the updated schedule on this webpage within the upcoming weeks and courses will resume early next year, 2024. Once the new schedule is posted, you will be able to sign up for upcoming courses.
If you previously registered for a 2023 course and it was canceled, you will receive a notification email and will be issued a full refund.
If you have any questions, please email training@housingforhouston.com.
All classes are subject to change. Please plan ahead by purchasing refundable airfare, and confirm the class location before you arrive.

The Houston Housing Authority mission is to improve lives by providing quality, affordable housing options and promoting education and economic self-sufficiency.

Houston Housing Authority is proud to offer these classes through NMA, honoring NMA's mission to ensure clients have the resources they need. Together, we enrich the lives of the Houston area community, and the knowledge base of affordable housing professionals from across the United States, by providing excellent training and resources.
---
David A. Northern, Sr. President and CEO -Houston Housing Authority
Additional Information
Hotel Recommendation:
Doubletree Suites by Hilton Houston by the Galleria
5353 Westheimer
Houston, TX 77056
Phone: (713) 961-9000

$122 Standard Guestroom / per night
$142 Standard Suite / per night
Includes free WIFi and $10/night discounted self parking

Course Transfer and Cancellation Policy:
Houston Housing Authority is processing registration for this class. Therefore:
We are unable to transfer credits from these classes to NMA-hosted classes. You must reach out to Houston Housing Authority for a refund, and then make a new registration for another class.

Your registration will be processed through the Houston Housing Authority shopping cart, separately from any purchases you make directly from NMA.

Please note Houston Housing Authority's cancellation policy: If you choose to cancel your purchase, it will take a minimum of 30 days for Houston Housing Authority to issue a refund for the total price of the training course. Cancellation notices received after the 30-day requirement will be charged 50% of the class price.