PROGRAM MANAGEMENT
Performance improvement solutions for the entire agency.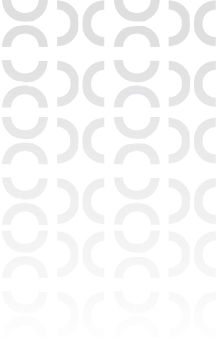 Partnership that Supports Your Goals
NMA is the number-one provider of HCV program management services nationwide, with over 110,000 vouchers currently administered.
We have experience managing small, medium, and large HCV programs, including at some of the largest housing authorities in the country.

First of all, I have worked with Section 8 staff for the past 7½ years. I have interacted with many, many employees. I have not worked with anyone as helpful, professional, courteous and competent. I have been more and more impressed with them the longer I work with them.

It is so good to have colleagues who are not only professional, timely, efficient, and accurate but also friendly, courteous, and always helpful. I brag about them often to other colleagues, and to renters I work with. It truly is a delight to work with them.
Why Outsource Your Program to NMA?
Your agency can be a true asset manager
You'll get a greater focus on customer service and professionalism
You'll have industry experts onsite
You'll receive access to the very best industry leaders, training, and technology
NMA's commitment to quality means higher SEMAP scores and better results
Outsourcing reduces your costs and frees up admin fees for other uses
Technology Innovation Leaders
Our team is well-versed in all industry business systems, and we'll work closely with your agency to best meet your technology needs.
We currently administer programs utilizing Yardi, Elite, Visual Homes, TenMast, Lindsey, and HAPPY software, and we have successfully assisted numerous agencies with the implementation of new software.
NMA regularly enhances our technology products by adopting the latest innovations in order to more efficiently manage staff and program performance, and to provide the most modern methods for our customers to communicate with us. As a partner with your agency, we will bring these tools to maximize performance and efficiency, as well as to ensure that we continue to provide the high-quality services that your customers have come to expect.
Leadership in Program Management
#1 provider of HCV program management services
More than 110,000 vouchers currently administered
$700M in HAP on behalf of PHAs across the nation
Exceptional Customer Service
Respectfully assisting families in the local community
Ensuring great experiences from intake to lease-up
Reliable, objective interactions with customers and partners
Financial Efficiencies
Benefits of for-profit private sector innovations
Fresh eyes and a new perspective to ensure success
Optimized program operations to exceed performance requirements
Deep Bench of HCV Experts
Over 575 HCV experts wth multiple decades of hands-on experience
Capacity to immediately transition certified housing professionals
Industry leaders in onsite operations, training, inspections, and more
CONTACT
How can we help?
Fill out the form below, and we'll get back to you with more information.