Covid-19 Grant Fund Administration
Understanding what grants best fit your organization's needs is just the first step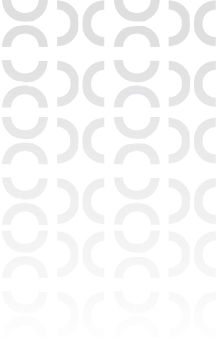 As the nation grapples with the COVID-19 response...
A number of federal grants such as FEMA, CDBG, CDBG-DR grants, Emergency Solutions Grants (ESG) and HOPWA funds will be made available to states, municipalities, and housing authorities to help offset additional expenses related to COVID-19 response and recovery efforts. Understanding what grants best fit your organization's needs and how to apply for these grants is just the first step. With federal grants comes complex planning, grants management, procurement, reporting, and compliance requirements that must be completed in tandem with your agency's normal course of business. Incorrectly administering grant funds can result in having these funds rescinded, so it's essential that you have sound grant management policies and procedures in place.
Over a Decade of Experience with Federal Grant Programs
We can partner with your organization to:
Identify the grant funding sources that align with your organization's needs
Apply for the identified grants
Conduct comprehensive grants management services, including

Project planning and strategic initiatives
Record keeping and project administration
Financial management and oversight of grant funding
Compliance and monitoring from project initiation through closeout

Develop procurement policies that are compliant with federal procurement requirements
Develop comprehensive, streamlined stakeholder outreach and citizen participation strategies
Technical assistance and training on all regulatory requirements
Establish sound policies, procedures, and internal controls, to ensure that grant funds are being appropriately utilized and avoid duplication of benefits.
Plan and execute for project and grant closeout.
If your organization experienced any of the following expenses directly related to the COVID-19 pandemic, you may be eligible to receive federal grant money:
Purchase of computers, software, wireless resources, or other resources to enable staff to work remotely
Additional security
Deep-cleaning related to the prevention of the spread of COVID-19, in agency offices and/or public housing complexes.
Protective measures for staff, including masks, gowns, installation of plexiglass or other shields
Time spent by staff on COVID-related activities beyond normal working hours that will not be covered by program administrative or operating funds
Temporary staffing costs related to COVID-19 activities
Purchase and/or distribution of food or other supplies to program participants, including purchasing, preparing, packing and delivery of supplies, as well as any vehicle or storage costs.
Provision of housing units for use in isolation or to house homeless individuals as related to COVID-19 prevention strategies
Extra costs for trash or debris removal related to COVID-19
NMA is ready to help your agency through these trying times and can be your federal grant administrator. As legislation and regulations keep changing, our team can help you maximize your grant eligibility, ensure your funds are being correctly utilized, avoid rescission, and position your agency for resilience in the face of the next disaster.

CONTACT
How can we help?
Fill out the form below, and we'll get back to you with more information.