HOTMA Final Rule
The Latest on HOTMA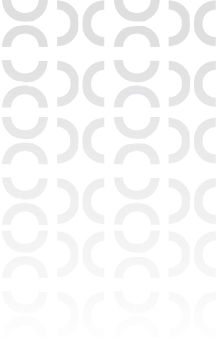 Moving Forward Together
Sections 102 and 104 of HOTMA are effective January 1, 2024.
Welcome to our resource page for the Housing Opportunity Through Modernization Act of 2016 (HOTMA).

On Friday, September 29, 2023, HUD's Office of PIH issued Notice PIH 2023-27 to provide guidance to PHAs on the implementation of sections 102 (income reexaminations) and 104 (asset limitations) of HOTMA. Wondering when your PHA needs to update your policies and start implementing HOTMA? We're here to help. See our policy resources below.
Events
HOTMA Summit
December 6-7, 2023
Orlando, FL
Register today!
Our HOTMA Summits prepare all levels of staff for the changes coming to your agency. These training sessions cover all aspects of Section 102 and 104 of HOTMA—including the new definitions of income and assets, how to calculate student income, new requirements around EIV and verification, and much, much more.
Classes updated for HOTMA
We're actively monitoring HOTMA and updating our trainings to ensure our courses will provide you with the most up-to-date, accurate information.
Please see our training calendar to register for the following classes, now updated for HOTMA:
Public Housing Specialist
HCV Specialist
Public Housing Rent Calculation
HCV Rent Calculation
PBV Rent Calculation
HCV and Public Housing Rent Calculation
The following classes will be updated this winter:
Updating your policies for HOTMA
HOTMA Policy Workshops
Need a hand with HOTMA updates? At our one-day, intensive HOTMA Policy Workshops, an NMA industry expert will help you update your policies to comply with Section 102 and 104 changes.
When do you need to update your policies?
Your PHA's deadline for having your ACOP and admin plan updated to comply with the HOTMA final rule depends on your fiscal year start date. Check out this resource for help determining your deadline.
Become a subscriber!
Our model policies take the guesswork out of keeping your policies up-to-date and in compliance with these sweeping changes, providing you with expert guidance in a timesaving, user-friendly format. There's never been a more important time to be a revision service subscriber. As HUD continues to issue guidance around HOTMA, NMA will keep you up to date.
CONTACT
How can we help?
Fill out the form below, and we'll get back to you with more information.