Rental Assistance Demonstration (RAD)
Moving is a big project. When you're moving thousands of families, it's even bigger. We're here to help.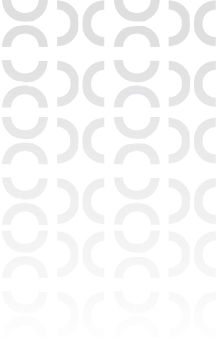 Rental Assistance Demonstration (RAD) Services
An industry leader in RAD compliance training
We specialize in blended occupancy sites and have deep knowledge of both PBRA and PBV under RAD. Our services include:
Policy development for RAD PBRA and RAD PBV
Training on RAD PBRA
Training on RAD PBV
Technical assistance on RAD PBRA and RAD PBV compliance requirements
Technical assistance in meeting CHAP requirements
Development, implementation, and oversight of a detailed relocation plan and process
Conversion assistance for public housing clients converting to PBRA or PBV
Quality assurance services ensuring all required documentation is available and in compliance for households living in converted properties
Master Relocation Plans
Experience and expertise in relocating
NMA has the experience and expertise to prepare your agency for the relocation of households when you convert your public housing portfolio to project-based vouchers or project-based rental assistance. We can develop an agency-wide relocation plan with all the information required for your developments, including forms, letters, and scripts for communication with residents, along with project schedules and inventory maps of available relocation resources.

You'll receive a master relocation plan with everything your agency needs to get started: how you're going to move your residents, in what order, and for what period of time, all fully compliant with the requirements of the federal Uniform Relocation Act (URA) and RAD regulations.
Relocation Services
We've been here before
The NMA team has extensive experience providing relocation services under the federal Uniform Relocation Act and has completed relocation of nearly 4,000 households under both Section 18 and 104(d) of the URA.
Relocation is a huge project, and NMA is equipped to handle it from start to finish. We'll address any community concerns about the relocation of low-income households and the demolition of housing units, or reluctance of long-term residents to move, with education, training, and individual assistance. This includes briefing the tenants, meeting with them one-on-one to help them feel more comfortable, and understanding their special needs for the move, then planning the move, arranging temporary housing, facilitating the moving company, and moving them back in after their unit has been rehabbed.
Case Study: RAD Success Story
A large agency in California
NMA is currently assisting a large agency in California with its public housing conversion under the Rental Assistance Demonstration program.
The first transaction successfully closed in 2017, and NMA will continue to provide services to oversee the entire relocation project as well as the conversion process for more than 2,500 households.
Conversion and Compliance
Bringing deep RAD experience to you
Whether your agency opts to convert to project-based vouchers or project-based rental assistance, the RAD conversion process is a complex project, requiring excellent project management skills and attention to detail to ensure full compliance with relocation and RAD regulations.
The NMA team will bring our depth of RAD experience to you, handling all aspects of the file conversion, including:
Developing work plans and procedures
Establishing a tracking system to ensure each family is informed of the conversion process and the effect on their family through completion
Completing PBV/PBRA conversions at all properties
Quality control of tenant files, data entry, and rent calculations
CONTACT
How can we help?
Fill out the form below, and we'll get back to you with more information.