Credentialing
Our comprehensive approach to harnessing power and potential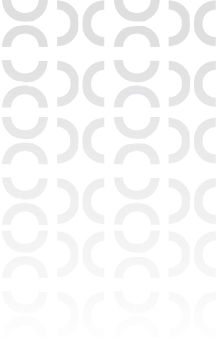 Although these courses do include some regulatory information, they are not regulations seminars. For a firm grounding in HUD regulations, we strongly recommend taking NMA's housing specialist course first.

To learn more about program regulations, we also suggest:
Do you have questions about NMA credentialing, or would you like help deciding which class is right for you? Email
sales@nanmckay.com
or call 800.783.3100.
HCV Management Course Vision and Credentialing Program
The purpose of our HCV management courses is to provide a comprehensive approach to harnessing power and potential to maximize your results. The HCV Executive Management course is designed to achieve a well-run agency operating the housing choice voucher program. The course is designed for executive directors, commissioners, finance directors, and senior leadership team staff. HCV managers will also benefit from this course. This course will assist you in achieving and maintaining your HCV program to a high-caliber standard using private sector techniques. In addition, attendees will explore new ways of thinking for successful program implementation.

The HCV Program Management companion course is designed primarily for housing choice voucher managers and team leaders. It provides in-depth how-to training on policy; HUD systems, including EIV, PIC, VMS, and the two-year forecasting tool; managerial guidance on program functions; program utilization, including an overview of how funding and lease-up impact per unit costs and administrative fees; SEMAP auditing, including an audit tool; and quality control, including file reviews. The senior leadership team members will also benefit from this course, particularly the executive director, IT director, and finance director.

Whether you head an HCV-only agency, administer both public housing and HCV, serve as the executive director or director of the HCV program, or manage within the program:
The principles of leadership are the same
The high caliber standard is the same
The HCV Executive Management course has been designed to help you manage the HCV program strategically by applying management and organizational principles to your agency operations and staffing. This means tying your goals, decisions, and management operations into the mission, vision, and strategies of the organization. The HCV Program Management course is focused on managing and auditing the program and HUD electronic system requirements.

Course completion and passing the certification course will lead to credentialing for each course. When the HCV Executive Management course and test are completed with a passing score, the professional is authorized to use the NMA V.E.M. designation. When the HCV Program Management course and test is completed with a passing score, the professional is authorized to use the NMA V.P.M. designation.
Not Sure Which Class is for You?
Location and date are probably your biggest factors, but after that, you may want to make a choice based on your position at the agency, your tenure at the agency, and what your personal priorities are. You need both training programs to achieve the knowledge required at the executive and operational levels to manage the HCV program. For specific regulatory knowledge, attend one of our other HCV trainings.

The checklist below will help give you a better idea of what's covered in each class.
HCV Executive Management
NMA designation earned: V.E.M.
Primary audience: High-level management
High-level managerial; not regulatory
Training style geared to inclusive generations
5-day class
Online credentialing exam
Organizational environment
Topic Depth
Admin plan: Overview

HUD's Two-Year Tool: Overview

Financing and funding: In depth

Quality control: In depth
Exclusive to Course
Role and structure of PHA

Mission, vision, culture, strategic planning, goals

Voice of the customer, communication

Customized learning plan

Workforce capacity, staffing models, needs

Hiring, selecting, and onboarding staff

Performance management, standards, incentives

Cash management

Reserves, fees, admin budget

Key work processes

Multigenerational workplace

DiSC profile and flexible leadership

Teambuilding

Operational work systems

Production and accuracy performance measures

Steps for successful change
HCV Program Management
NMA designation earned: V.P.M.

Primary audience: HCV managers/directors

Regulatory program assessment

Training style geared to inclusive generations

4-day class

In-person or online credentialing exam

HUD regulatory environment
Topic Depth
Admin plan: Development

HUD's Two-Year Tool: In depth; create a leasing plan

Financing and funding: Overview

Quality control: Overview
Exclusive to Course
PIC and EIV technical depth and corrections

VMS overview

HCV program assessment

Managing program functions

SEMAP
CONTACT
How can we help?
Fill out the form below, and we'll get back to you with more information.