Work with a partner you trust
Expert knowledge for your agency's consulting needs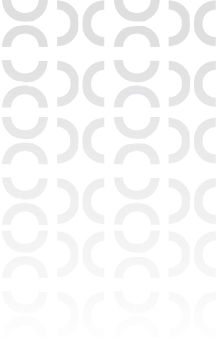 Consulting Services
NMA provides consulting solutions to PHAs across the country as a partner in driving performance excellence. We will bring this diverse knowledge and experience to work for your agency; our experts become your experts as we work to achieve your goals.

We were very satisfied with the consulting work the NMA staff did in our HCV department and will definitely use the company again.
Featured Consulting Topic
Financial services
Are you complying with HUD's latest regulations? Have you been experiencing payments that don't go out? Let NMA's financial services team help you with various solutions to achieve performance excellence within your organization.

We offer:
Accounting staff skill and accounting department organization assessments
Financial assessment of PHA operations
Internal control structures
Temporary financial staffing services
And more!
Summary of Services
Admissions & Continued Occupancy Plan (ACOP) Consulting
Full review and revision of agency's ACOP to align with agency policies and HUD regulations.
Administrative Plan Consulting
Full review and revision of agency's Administrative Plan to align with agency policies and HUD regulations.
Case Management
Technically proficient and certified staff provides onsite or remote case management services.
Hearing Officers
Onsite or remote hearing officers to conduct and administer hearing process as described by HUD and agency administrative guidelines.
Housing Quality Standards (HQS) Inspections
Annual, initial, re-inspection, and complaint/special inspections; NMA can also provide supervisory department oversight.
PIH Information Center (PIC) Consulting
Analysis of 50058 data transmitted to PIC for all HCV and Public Housing program participants. NMA can also provide customized webinar training focused on specific PIC issues.
Process Mapping
Step-by-step mapping/flowchart illustration with a narrative description detailing existing agency business processes.
Program Assessment
A thorough review of the program to reduce work burden, decrease errors, and provide a clear path to a more effective and efficient agency.
Program Management
Comprehensive program management services with a commitment to customer service, increased efficiencies, and lower agency costs.
Quality Control
Through hands-on file reviews, NMA will identify error trends and provide comprehensive, actionable reports to identify and correct errors.
Staff Augmentation
Technically proficient and certified staff provide temporary services ranging from case management to executive support.
Standard Operating Procedure Development
Comprehensive review and revision of Standard Operating Procedures to improve agency efficiency, effectiveness, and customer service.
Technical Assistance
Comprehensive review and analysis of internal departments and programs with ongoing services as needed.
Tenant Portal
Allows tenants to submit recertification documentation electronically.
CONTACT
How can we help?
Fill out the form below, and we'll get back to you with more information.