Emergency Rental Assistance Program
Industry-leading solutions for ERAP success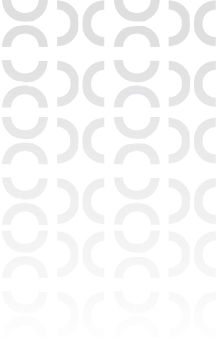 Our Emergency Rental Assistance Solution
Need help administering ERAP?
As state and local governments have been charged with distributing emergency rental assistance funds to families in need, NMA has developed an industry-leading Emergency Rental Assistance Program (ERAP) solution that integrates:
Highly customizable, user-friendly application portal
Full-service customer call center and robust communications suite
Fully scalable staffing model
Our best-in-market, comprehensive solution for administration of your ERAP ensures that funds are fully allocated in accordance with federal regulations and by funding allocation deadlines.
Application Portal
Branded to your organization, our robust, user-friendly application portal is fully responsive (including mobile) and is accessible 24 hours a day, 7 days a week.
Master Application Functionality
A single application can be used to collect information for multiple programs — sections can be turned on and off as needed.
Highly Customizable
With the ability to add more than 500 user-defined fields, the application can be customized to meet your program requirements.
Designed to Be User-Friendly
The application portal walks the end-user step-by-step through completing their application, leveraging years of experience working with populations accustomed to paper forms.

Pictured: The ERAP application portal
Comprehensive Application Model
Captures all required application information, including but not limited to:
Family composition
Income information
Months arrears on rent
Utility providers and months in arrears
Document Upload
Integrated document upload accepts documents from the tenant or the landlord at any time in the application or review process.
Real-Time Calculators
With built-in real-time calculations, each applicant will see their annual income as a percentage of AMI for their state prior to application submission.
In-depth Analytics
The portal offers near real-time insights into the status of application activity.
Language Accessibility
The platform can be multi-lingual based on local needs. Translations for primary languages is provided using a translation expert. Less used, secondary languages are supported via Google Translate, expanding program accessibility to non- or limited English-speaking persons.
Data Validation
We utilize multiple channels for data validation:
Approved vendor with access to the IRS TIN matching system; all W-9 are validated prior to payment being rendered.
Bank accounts are confirmed open and valid.
All units are processed through Melissa Address Key (MAK), verifying and correcting addresses for validity.
Constant and Recurring Updates
Proactive alerts via SMS and email engage applicants and increase application approval rates.
Centralized Email Management
All staff with access to the project can view email exchanges, increasing opportunities for first call resolution within the call center.
Executive Reporting
Comprehensive dashboards provide both summary and detail-level access to key project metrics.

Pictured: Executive reporting dashboard
Learn More About ERAP
Our ERAP Key Considerations document provides valuable information on program eligibility and advice for running a successful program.
Customer Service, Handled
Meet your full-service call center and robust communications suite
Our dedicated customer service call center is designed to minimize wait times and maximize customer service; providing front-line support to tenants and landlords to ensure successful application completion.
The call center features:
Hands-on support for application completion
Application status update checks
Language support for non-English speakers utilizing multi-lingual call center representatives and phone-translation services.
NMA's ERAP portal supports communication via email, SMS text, and certified postal mail, sending reminders to families and landlords to submit missing documentation to aid timely completion of application review.
Fully Scalable Staffing Model
NMA's ERAP solution includes a fully scalable staffing model that enables staffing to be scaled up and down as needed to meet project demands. Leveraging our 40+ years of training experience, NMA is able to quickly onboard and train staff to program requirements.
Learn More
There is no reason to look any further. Contact us via the form below, at 800-783-3100, or at sales@nanmckay.com to see a demo and learn more about how NMA can drive your ERAP to success.
Looking for rental assistance? Visit our resource page.
CONTACT
How can we help?
Fill out the form below, and we'll get back to you with more information.