FAQs
Frequently asked questions...and answers!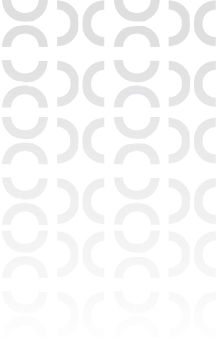 Find answers to all your questions related to:
---
When will I receive my exam score?
You will receive your exam score in the mail 4-6 weeks after the training session. If you pass the certification exam, you will receive your plaques 8 weeks after the training session.
What was my exam score?
We do not release test scores over the phone. You may request your own scores, and directors/executive directors may request scores for anyone in their agency by sending an email to
events@nanmckay.com
. A member of the events team will contact you within one business day. All requests should include the full name of the student, the seminar name, the date, and location. Additionally, requests should include an address of where test scores should be mailed.
---
Exam Registration and Policies
How do I register for an online exam or retake an exam?
You can register for an
online exam here
. For five-day classes, the exams are included in the price. Otherwise, exams and retakes cost $175. After we have received your order, it will be three business days before you hear back from our online department via email.
What is your policy on taking and retaking exams?
Exams can be retaken up to two times. Each retake costs $175. Exams (or retakes) must be completed within six months of the seminar date.
---
When will I receive my plaque?
Due to current supply chain issues, we regret to inform you that delivery of certification plaques will be delayed. If you need a copy of your certification certificate, please contact webinars@nanmckay.com to request a PDF version. Once stock has ultimately been replenished, we will send out your certificate and plaque in a timely manner.
Under ordinary circumstances, students who successfully complete the exam can expect to receive certification plaques in approximately eight weeks following the completion of the seminar. To find out if your plaque has been sent, please contact our events department at 800.783.3100 or email events@nanmckay.com .
---
When will I get my order?
We make every attempt to fill orders as quickly as possible. If you are ordering a product, we aim to have the order shipped within 3 business days. Our standard delivery takes 5-10 business days and is shipped UPS ground.
Can I request a faster shipment time?
If you need your order shipped more quickly, please call us at 800.783.3100 or email sales@nanmckay.com, and let us know how quickly you need your order. We will expedite shipping accordingly, and will add any additional shipping costs to your purchase total.
How can I find out the status of my order?
If you would like to check the status of an order you have placed online, please contact us at 800.783.3100 or sales@nanmckay.com, and we will gladly tell you the status of your order.
I purchased one of your products in the past. Can I purchase the revision service now?
We can initiate a revision service as long as you purchase before the second revision has been issued. Beyond that time, we can initiate (or reinstate) for $189 plus a $75 reinstatement fee.
---
Do you take returns?
Here is our return policy for products:
Electronic Media (CDs and DVDs): These purchases may not be returned unless due to product defect.
Other products may be returned for a full refund or credit, as long as they are in new, unused condition.
Product Defect Note: If you experience a product defect, please contact our customer service department at 800.783.3100, prior to returning your product.
NMA is not responsible for shipping costs associated with product returns. If you have further questions, please contact our sales department at 800.783.3100 or sales@nanmckay.com.
---
I signed up to attend one of your seminars, but I cannot go. What are my options?
If you are unable to attend a seminar you have registered for, you may send a substitute or receive a credit toward a future seminar. When you submit your seminar cancellation, please note "hold credit on file." You will then be allowed to use your credit for up to one-year from the original purchase date. Substitutions must be in writing on company letterhead with the seminar name, location, and attendee name, and received by NMA prior to the seminar start date.
How to Notify NMA of a Seminar Cancellation: You must notify NMA in writing at least 60 days prior to the start date of the seminar. If you cancel less than 60 days prior to the start of this seminar, a cancellation fee of $150 will be assessed. If you do not notify NMA in writing, you are responsible for the entire registration fee. Notify us in writing in one of the following ways:
Email: sales@nanmckay.com
Fax: 619.258.5871
Mail: 1810 Gillespie Way, Suite 202, El Cajon, CA 92020
What happens if a seminar is cancelled by NMA?
We make every effort to ensure that all of our seminars occur as planned, but from time to time, we do have to cancel seminars. In the event that a seminar is cancelled by NMA, we will refund or credit in full all registration fees. NMA is not responsible for airfare, lodging, or other travel related expenses. NMA reserves the right to change trainers or cancel a seminar at any time.
For more information regarding refund, complaint and program cancellation policies, please contact our offices at 1.800.783.3100.
---
Am I registered for an upcoming class?
To find out if you have been registered for an upcoming class, please contact us at 800.783.3100 or email sales@nanmckay.com.
I registered someone for a class. Is it possible for me to swap that person for another?
Yes. However, the new person must complete a registration form, so we can create the necessary personal identification information.
---
What payment methods do you accept in the shopping cart?
We accept VISA, MasterCard, and American Express credit cards, Purchase Orders (on approved credit), and checks sent via regular mail. If you would like to place your order using a Purchase Order online, simply type in the PO number at the time payment is requested, and then fax a copy of your PO to our sales department at 619.258.5791. Orders will not be processed until payment is received.
Can I pay by check?
Yes. If you wish to pay by check, please select "I Will Send a Check via Regular Mail" at check out. After you have finished the check out process, please print and mail a copy of the receipt with the check to our offices at 1810 Gillespie Way, Suite 202, El Cajon, CA 92020. Please make your check payable to Nan McKay & Associates. Your orders will not be filled until we receive your check at the NMA offices.
---
How do I pay my invoice online?
Locate our "Pay my Invoice" link in the top menu. You'll be taken to our Pay my Invoice page. Follow the instructions under "To make a payment" to pay your invoice online.
---
* NOTE: By registering for and attending any NMA training, you agree that you will not copy, share, post, or otherwise disseminate training or exam materials, including but not limited to posting on the internet, internal network, shared drive, or other publicly accessible means of access. Unauthorized distribution of NMA materials may result in the loss of your certification and/or legal action.
CONTACT
How can we help?
Fill out the form below, and we'll get back to you with more information.